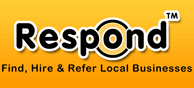 Event Planning & Management >> New York, NY >> Connected Productions
Share

Tweet

Tweet
Email

Bookmark





Connected Productions
31 East 32nd street, Suite 606
New York, NY 10016
Customers Rated


Wedding Planning with Sense and Sensibility

Business Description
Connected Productions is a wedding design and event productions
company based in New York. Connected was created with the idea of
bringing artistic expression to private events. We design and produce
one-of-a-kind wedding celebrations that follow our client?s vision and
aspirations. 



Our team, led by Vincent Verdi, is highly passionate about creating,
producing and orchestrating one-of-a-kind experiences. We always
bring the highest level of professionalism, work ethic and commitment
to the weddings we oversee and we are fun to work with!

We can make magic on a shoe-string and we are committed to
constantly challenging ourselves and the industry vendors we work with
so that your dream fits your budget.

Our mission is to provide an answer that goes beyond in exploring
ways to have your guests connect and experience a truly unique and
original moment. More than a company, we are a collaborative of best-
of-breed partners emerging in the worlds of art, architecture and
entertainment.
We produce compelling environments for weddings that
leave you and your guests touched, moved and inspired. 




Connected Productions Connected Productions was recently nominated
as Event Company of 2010 by Event Solutions Magazine.
General Information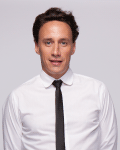 Name:
Vincent Verdi
Fax:
212-3532388

Request More Information