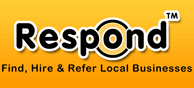 Insurance Services >> Brookfield, CT >> Warwick Agency
Share

Tweet

Tweet
Email

Bookmark





Warwick Agency
1087 Federal Rd #9
Brookfield, CT 06804
Business Description
The Warwick Agency in Brookfield, CT, is a local,
family-owned insurance agency where we have been
serving clients throughout Fairfield County Connecticut
with a knowledgeable and service oriented approach
since 1963.

Whether it?s home, auto, life, health, employee
benefits, commercial insurance, or financial planning
that you?re looking for, we have the experience and the
resources to tailor a program to fit your individual
needs. Whether you own a home, condominium, or if you
rent, it is important to protect your most valued
possessions. When you insure your home and its contents
through The Warwick Agency, you can put your mind at
ease that we?ve got you covered. You and your family
will have peace of mind knowing that your most valued
possessions are properly protected.
General Information

Name:
Charlie Harrison
Fax:
203-7754544

Request More Information