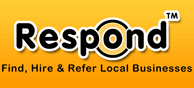 Technology Consulting >> Short Hills, NJ >> Wit Innovation Technologies Pvt Ltd
Share

Tweet

Tweet
Email

Bookmark





Wit Innovation Technologies Pvt Ltd
15 Mount Ararat Rd
Short Hills, NJ 07078

Innovating For Our Customers

Business Description
Wit Innovation Technologies Pvt. Ltd. is an IT solutions and Innovation company that thinks beyond the obvious customer needs and delivers solutions to global customers that are ahead of its times and exceed customer expectations.

Wit Innovation currently offers a wide array of solutions customized for a range of key verticals and horizontals. Wit Innovation offers the range of expertise to help customers re-engineer and re-invent their businesses to compete successfully in an ever-changing marketplace. Wit Innovation aspires to help clients maximize the ROI from their IT investments with its highly effective suite of services driven by effective delivery model. Wit Innovation'??s effective delivery model allows it to deliver the best of breed solutions to its customers to help them become more competitive.

Our core service offerings include:
1)Mobile development, Maintenance & support services ( Andriod Team, Iphone Team, BB Team & Multi platform team )
2)Product engineering services ( LAMP, Drupal, Joomla, Magento, Java, Microsoft & other technologies )
3)Migrating & Porting services
4)Independent Validation & Verification Testing services
5)Consulting/Professional services

At Wit Innovation, we provide affordable technology solutions to the enterprises. Apart from Application development and maintenance, we have a strong focus in embedded systems and mobile handhelds. Our range of service offerings helps organizations (especially SMEs) to reduce their TCO and make IT an integrated part of their organizations. We follow a step-by-step approach to understand the business needs of our customers and help them solve by subsequent implementation of the chosen solution.
General Information


Request More Information