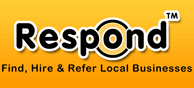 ISP/Hosting Services >> Kansas City, MO >> Earthbound Companies, LLC Lightning Fast Web Hosting
Share

Tweet

Tweet
Email

Bookmark





Earthbound Companies, LLC Lightning Fast Web Hosting
7200 N. Grand Ave
Kansas City, MO 64118

Out of this World Hosting at down to Earth prices.

Business Description
Earthbound Companies Lightning Fast WebHosting & SEO Marketing Services Firm and servers, located in the center of the United States, possess the unique talent and passion to exceed expectations for your online business and personal communication and marketing needs. Whether you require Search Engine Optimizations SEO, database interactivity, e-commerce, multimedia or a threaded discussion group, Earthbound's Custom Web Development And Lightning Fast OC-48 Web hosting delivers the complete package, tailoring your Internet presence to the rest of your marketing and business strategies.
General Information

Name:
Jason Russell
Fax:
309-4202127

Request More Information