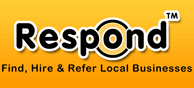 Marketing & Sales >> Lincolnwood, IL >> liQuidprint, Inc.
Share

Tweet

Tweet
Email

Bookmark





liQuidprint, Inc.
7366 N. Lincoln Ave., Suite 105
Lincolnwood, IL 60712

where the Web gets down to business

Business Description
liQuidprint provides sophisticated website development and Internet marketing to companies that recognize the central importance of the Web to their business. Our internet marketing campaigns are designed to drive quality traffic to your site and generate repeat visitors. At the same time, we provide you with meaningful metrics and customized reporting on the effectiveness of our marketing efforts. We provide fantastic service and realistic rates with real time results. We humbly request all inquiries are sincere and not an attempt to ?fish? for general quotes. Thank you in advance.
General Information

Name:
Alton Duderstadt II

Request More Information