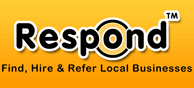 Marketing & Sales >> Princeton, NJ >> CrowdConnect Group, LLC
Share

Tweet

Tweet
Email

Bookmark





CrowdConnect Group, LLC
100 Overlook Center, 2nd Floor
Princeton, NJ 08540

Command. Conquer. CrowdConnect.

Business Description
Fortune 500 experience that doesn't cost a fortune -
that's the CrowdConnect way.

Other agencies saddle their small clients with even
smaller talent, but at CrowdConnect, your account will
always receive attention from senior staff, including:

* Experienced publicists skilled at National Placements

* Account Directors who have strategized marketing for
major accounts like Comcast, KPMG and the City of
Philadelphia

* Internationally acclaimed designers

* When necessary, a slew of ancillary creative
professionals, from composers to copywriters, flash
designers to IT staff

Plus, enjoy installment plans, a VIP access line,
customized client extranet, dedicated account executive
and much more for your advertising, event management,
PR, consulting, web and interactive projects.
General Information

Name:
Patrick Diogenia
Fax:
866-8614177

Request More Information