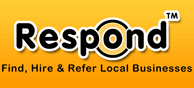 Catering >> W Medford, MA >> Sensational Paella
Share

Tweet

Tweet
Email

Bookmark





Sensational Paella
234 East Border Road
W Medford, MA 02155
Business Description
Welcome! Sensational Paella is a catering business specializing in
preparing Paella in front of your guests, just the way it is done during
family celebrations in Spain. Our mission is to provide our customers
with an unforgettable event that will have your guests raving for months -
it is truly a unique experience and a feast for all the senses.
General Information


Request More Information