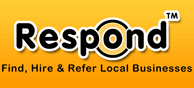 Photography >> Blue Springs, MO >> Michaels Photography
Share

Tweet

Tweet
Email

Bookmark





Michaels Photography
524 SW 13th St
Blue Springs, MO 64015

Reasonably priced wedding and Freelance Photography.

Business Description
For Those with a Budget. Very reasonable Weddings and Freelance. Over 15 years of Wedding Photography, over 40 years of experience. One wedding booked per day, no rushing, friendly, Film and Digital Cameras used. Free Consultation, any album style desired, Packages, Reprints. No Wedding to small. Payment arrangements.Traveling arranged, email for current prices and available dates.

Congratulations on no matter whom you choose to Photograph your Wedding.
General Information



Request More Information