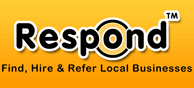 Marketing & Sales >> Orlando, FL >> Innovision Marketing Group, Inc.
Share

Tweet

Tweet
Email

Bookmark





Innovision Marketing Group, Inc.
2021 South Street East
Orlando, FL 32803
Business Description
Full service advertising agency with a specialization in media planning, negotiating and placement services. Over 10 years in launching General Image, Lead Generation and Direct Response campaigns. Award winning creative, logo design, slogans, scripting, copywriting and marketing analysis services. Outstanding reputation with media vendors and clients.
General Information

Name:
Anna Parmele
Fax:
407-8413773

Request More Information