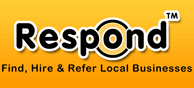 Digital Media Services >> Downers Grove, IL >> Concept One Media
Share

Tweet

Tweet
Email

Bookmark





Concept One Media
Nationwide
Downers Grove, IL 60515

Tight Budget? Tighter Deadline?

Business Description
Concept One Media is a full-service, award winning production company that has been successfully serving a wide scope of clients for 25 years. Our clients come from across the country and across the street, from the smallest operations to the largest corporations in the world. With state-of-the-art tools and a dedicated team of creative individuals Concept One Media strives to produce your ideas far beyond normal expectations. We not only create amazing content... We create results!

Check out our Portfolio and Services and experience why Concept One Media has been one of Chicago's finest production companies for over 25 years!
General Information

Name:
Linda Livorsi
Fax:
630-8109352

Request More Information