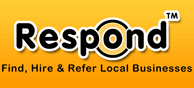 Banquet & Events Facilities >> Centennial, CO >> Classic Weddings and Events
Share

Tweet

Tweet
Email

Bookmark





Classic Weddings and Events
16748-9C E. Smoky Hill Rd. #195
Centennial, CO 80015
Business Description
We are a "one stop shop" for all your wedding needs. You can choose one or multiple services. There is no obligation.

We represent several halls throughout town. We also ffer DJ, Photo, Video, Catering, Tuxedos, Invitations, Limos, and Hall Setup/Cleanup. We also have multiple halls throughout the Denver Metro area and Mountain region. There are no coordination fees involved, as we do these services in-house.

Please call for a quote; you'll be glad you did.
General Information

Name:
Greg Seymour
Fax:
720-3795680

Request More Information