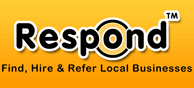 Marketing & Sales >> Deerfield, IL >> Aeffect, Inc.
Share

Tweet

Tweet
Email

Bookmark





Aeffect, Inc.
520 Lake Cook Road, Suite 200
Deerfield, IL 60015
Business Description
Aeffect is a marketing and communications research and consulting firm that helps companies communicate more effectively with their customers. We assist organizations in gathering, interpreting, and leveraging target audience insights into more effective communications strategy and tactics. Our mission is to help our clients achieve their intended objectives through more informed decision-making. The impact of our efforts can be measured in terms of more effective communications and greater return-on-investment from marketing communications. Our client base includes a broad range of Fortune 500 companies, government and not-for-profit research users. Some of our clients include Motorola, Walt Disney, McGraw Hill, Jockey, PepsiCo/Gatorade, Abbott Laboratories, IBM, Intel, Discovery Channel, Shedd Aquarium, Centers for Disease Control and Prevention, U.S. Postal Service, and others. We employ both qualitative and quantitative research methods to gather target audience insights and then consult with our clients on how to leverage this learning into more effective marketing and communications programs. In the area of qualitative research, we have a team of skilled moderators who conduct focus groups, in-depth interviews, immersions and observational research. In the quantitative area, we manage several large national tracking studies and assist our clients in developing consumer databases to house sales or research data available on target audiences. To collect primary research data, we conduct phone surveys, web/e-mail surveys, mall intercepts, on-site data collection surveys (via hand-held devices, such as Palm Pilots), scanner-based surveys, etc. All coding, programming, database management, data processing, statistics, and data tabulation is handled on-site by our IT department. In the area of analysis and consultation, our consultants help clients hone strategic objectives, develop study designs, manage project flow and timelines, and prepare/present recommendations based upon research findings. We focus on helping our clients understand what is important to their target segments, identifying both consensus and divergent points-of-view. In doing so, we bring organizations closer to their customers. That is, we share insights into the target audiences? relationship with your brand, and how to impact these audiences? emotional (?affect?) and rational (?effect?) reactions. We then leverage these insights to grow overall satisfaction with the brand interaction, in-market response to communications initiatives, and/or brand related attitudes and perceptions.
General Information

Name:
Wendy Joice-Denhard
Fax:
847-2670172

Request More Information