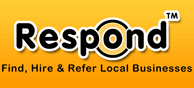 Vacations >> Fort Worth, TX >> Heavenly Dreams Travel, Inc.
Share

Tweet

Tweet
Email

Bookmark





Heavenly Dreams Travel, Inc.
1717 Limestone Trail
Fort Worth, TX 76134

You are unique, why shouldn't your time off be?

Business Description
We are a FREE full service travel agency. We specialize in Disney, cruises, all inclusive resorts and group events. We never charge our clients a service fee. Even our airline tickets are fee free. We have experience in all vacation areas including groups and family reunions. All services are free to you! Let us plan your family reunion or destintion wedding.
Business Licensing Information
Policy Number
45-7 9612 2
Insurance/Bonding Information
Type
Errors and Omissions
General Information


Name:
Debbie Johnson
Fax:
817-2933921

Request More Information