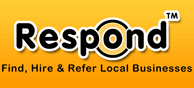 Vacations >> New York, NY >> Global Airtickets.com Reservation Firm
Share

Tweet

Tweet
Email

Bookmark





Global Airtickets.com Reservation Firm
16 Penn Plaza, 5th Floor
New York, NY 10001

Hey!!.. Its Your World Travel!.

Business Description
Discounts on Airfares upto 60% off on business and economy fares,special vacation and Cruise package discounts all around the world.Special corporate travel programs available. We are a leisure and retail travel agency based out of New York, and are ASTA (American Society of Travel Agents), IATA ( International Airlines Travel Agent Network), CLIA ( Cruise Lines Industry Association) and PATA ( Pacific Association of Travel Agents) approved agency. We specialize in Discounted economy tickets upto 50% off regular fares as well as RTW (Round the world) discounted tickets and Multi-leg journeys, as well as First & Business class discounted tickets. We guarantee the lowest fares based on our experience and knowledge of the airlines and fare structures which gives us the ability to price out multi-leg as well as complicated flight itineraries. We have the knowledge as well as the contacts with the fare calculations and airlines who we work with which gives us an additional ability to find out discounts on economy point-to-point fares as well. We would gladly price out the itinerary or any itinerary you request if you haven?t already purchased your flights.
Business Licensing Information
Policy Number
American Society of Travel Agents
Policy Number
Cruise Lines Industry Association
Policy Number
International Airlines Travel Agent Network
General Information

Name:
Reservations Manager
Fax:
212-6589611

Request More Information