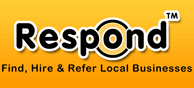 Photography >> Pacifica, CA >> Holman Photography
Share

Tweet

Tweet
Email

Bookmark





Holman Photography
630 Reina Del Mar
Pacifica, CA 94044
Customers Rated

Business Description
WINNER Best of Pacifica, Readers' Choice Award 2012
Bride's Choice, Wedding Wire, 2012

I run a boutique photography studio. I do all of the work myself, and limit the number of weddings I take to one a month in order to spend as much time as possible on each client. I think you will see that my work is delivered with skill and love, and that I will take wonderful care of you, as a client and bride. While your photographs are one of the few things you will remain with you after your day, it is the last thing you should have to worry about!

And you should feel comfortable with your photographer's ability and his/her personality; so I am always eager to meet to make sure you feel excited about having me as your paparazza for a day!

My aim is to make you feel at ease in front of the lens with a laid back, friendly and unobtrusive approach. I love using natural light whenever possible, and only very rarely will I interrupt an event to ask for a pose. This unobtrusive style and infrequent use of flash allow me to capture your true sense and the moments of your day that are uniquely you.

I want you to LOVE your images! My aim is to mix fun and professionalism to deliver more than expected for every client.
Business Licensing Information
Type
Photography Services
Policy Number
EIN avail upon request
General Information

Name:
Jody Holman Webster

Request More Information