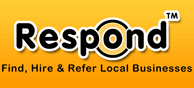 Contractor - Remodeling >> Brooklyn, NY >> CINI contracting.
Share

Tweet

Tweet
Email

Bookmark





CINI contracting.
305 Jerome st
Brooklyn, NY 11207
Business Description
CUSTON INTERIOR'S NYC,INC. is a company that specializing in CO-OP & CONDO REMODELING.bathroom,kitchen etc etc.90% of our remodeling projects are done in manhattan.our quality workmanship and first class references will impress you!custom interior's and staff will work hard for your business!
Business Licensing Information
Insurance/Bonding Information
Type
Liability Workers comp
General Information


Request More Information