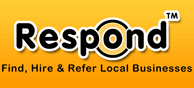 Corporate Events >> Glendale, CA >> Artman Promotions Inc.
Share

Tweet

Tweet
Email

Bookmark





Artman Promotions Inc.
1413 1/2 W. Kenneth Rd.
Glendale, CA 91201
Business Description
Artman Promotions Inc. specializes in imprinted promotional products at the very low prices. We have a reputation for exceeding expectations by providing unique and superior products at the highest quality service. We promise to maintain our tradition of high quality products and continue our focus on great customer service. Please call us today at (888) 311-1104 to place orders.
General Information

Name:
Lana Avak
Fax:
866-5536780

Request More Information