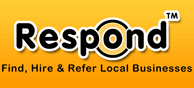 Marketing & Sales >> Los Angeles, CA >> Shout, Inc.
Share

Tweet

Tweet
Email

Bookmark





Shout, Inc.
846 S. Robertson Blvd.
Los Angeles, CA 90035
Business Description
Shout is an award-winning Los Angeles based graphic design and interactive development agency, which has been helping clients meet broad-ranging communication goals for over a decade. Our key point of difference lies in the combination of traditional design and innovative new media resources that we offer through one service. The way we see it, there?s an increasingly integrated world out there and we believe our partners and clients should have every opportunity to take advantage of it.
General Information

Name:
Chris Davies
Fax:
310-3609194

Request More Information