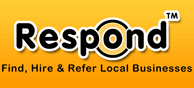 Event Planning & Management >> Englewood, CO >> Eye For Wedding Design LLC
Share

Tweet

Tweet
Email

Bookmark





Eye For Wedding Design LLC
8310 S. Valley HWY, Suite 300
Englewood, CO 80112

Wedding and Event Coordinator

Business Description
Eye for Wedding Design is a full planning service business. We coordinate wedding, corporate events, birthday parties, special events, retirement parties.
We custom design your event by supplying customer centerpieces, invitations, thank you card, menu and program cards, in-house hair and nail and lots more.

We started this business on a dream, we operate our business on our clients dreams. Your dreams wedding our personal touch.
Business Licensing Information
Policy Number
05-XP7586-01
General Information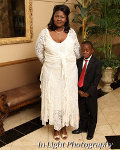 Name:
Tammy McDaniel
Fax:
720-8623737

Request More Information