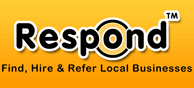 Attorney >> Lodi, NJ >> Frank T. Luciano, Esq.
Share

Tweet

Tweet
Email

Bookmark





Frank T. Luciano, Esq.

Lodi, NJ 07644
Business Description
Major and minor criminal prosecutions with special emphasis in drug cases; Complex civil litigation, including disputes relating to wills and estates, contracts, construction projects, the dissolution of business entities, consumer fraud, insurance fraud, and claims against government; Automobile accidents and other personal injury cases, including wrongful death and survivor actions; DWI prosecutions and other municipal court matters; Landlord/Tenancy; Residential and commercial transactions; Collections; Zoning applications; and, Wills/Medical Directives.
General Information


Request More Information