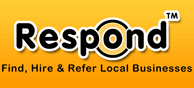 Attorney >> Fairfax, VA >> The Gordon Law Firm, P.C.
Share

Tweet

Tweet
Email

Bookmark





The Gordon Law Firm, P.C.

Fairfax, VA 22030
Business Description
We offer a Free Initial Consultation at one of our offices in Fairfax, Warrenton, or Leesburg. Call 703-218-8416 to set an appointment. The attorneys of the Gordon Law Firm P.C. have represented more than 1500 people in Northern Virginia charged with Reckless Driving, DUI, and other traffic offenses. We serve Fairfax, Leesburg, Manasass, Warrenton, and Arlington and Alexandria.
General Information


Request More Information