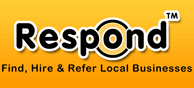 Marketing & Sales >> Fort Lauderdale, FL >> Media ONE LLC
Share

Tweet

Tweet
Email

Bookmark





Media ONE LLC
1000 NW 65th Street, Suite 200
Fort Lauderdale, FL 33309
Business Description
Media ONE is an industry leader in direct marketing strategies. We have provided invaluable services to numerous Fortune 500 companies as well as smaller privately owned businesses. We take great pride in providing the most reliable, cost effective and up to date resources for all of your direct mail, e-mail and telemarketing needs.

Unlike many of our competitors, we do not rely on previously compiled data to build our lists. Through our own proprietary technology, Media ONE is able to pinpoint our clients exact data requirements and ensure a high standard of validity. Our data is put through a rigorous hygiene process so our clients can rest easy knowing they can count on proven results.

Our unerring support and proven methods have consistently earned us a loyal customer base and built solid relations that are backed by confidence in our products.

Media ONE supports your business?s growth objectives by strengthening overall consumer satisfaction and identifying new market trends and opportunities. We give a collective voice to the consumer by giving you the right tools to study their attitudes, behaviors and preferences among the products, brands and services provided both by you and by your competitors.
General Information

Name:
Andrew Marcus
Fax:
954-7761152

Request More Information