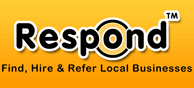 Marketing & Sales >> Decatur, GA >> Sol Design Co.
Share

Tweet

Tweet
Email

Bookmark





Sol Design Co.
403 West Ponce de Leon Ave., 216a
Decatur, GA 30030
Business Description
Sol Design Co. is a network of talented designers, writers, web developers, information architects, and brand engineers. We work together to create powerful design that communicates a product's message through all mediums. Services include Web Design and Development, Content Management, Application Development, Web Site Hosting, Graphic Design, Branding and Marketing.
General Information

Name:
Adam Rosenkoetter
Fax:
800-8599504

Request More Information