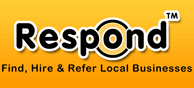 Pet Boarding >> Mt. Lebanon, PA >> Pampered Pets
Share

Tweet

Tweet
Email

Bookmark





Pampered Pets
Mt. Lebanon
Mt. Lebanon, PA 15243

Providing loving care for your pet(s) in your home.

Business Description
Pampered Pets provides loving care for your pets in your home while you are away. Pampered Pets provides pet sitting, dog walking and house sitting services. Pampered Pets also provides valuable crime deterrent services. To name a few: bring in mail, bring in newspapers, take out trash, and alternate lights and blinds. These services make your house look lived in, even while you are away.
General Information


Request More Information