Retirement Planners in Louisville KY
Respond's Directory features Louisville Retirement Planners committed to providing timely responses and professional services to our members. Review their business profile, FAQs and credentials. Select the Retirement Planner in Louisville who suits your needs the most. Call the Retirement Planners directly or click on their website link to learn more about their business.
1 – 8 of 8
Premium Business Listings
Raymond James & Associates, Inc.

Louisville
KY

We help to design and implement personalized wealth management solutions for affluent clients using a consultative, team based approach.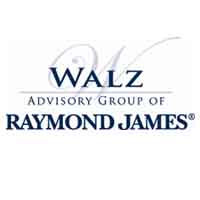 Financial Engines Advisors, LLC - Cincinnati - Florence (Appt Only)

Devon

KY

... also serves: Louisville KY

Financial Engines is America's largest investment advisor1.
We help people achieve greater financial clarity by providing
professional investment management, comprehensive
financial planning and advice for everyday Americans. ... more

Financial Engines Advisors, LLC

Lexington

KY

... also serves: Louisville KY

Financial Engines is America's largest investment advisor1.
We help people achieve greater financial clarity by providing
professional investment management, comprehensive
financial planning and advice for everyday Americans. ... more

Financial Engines Advisors, LLC

Louisville
KY

Financial Engines is America's largest investment advisor1.
We help people achieve greater financial clarity by providing
professional investment management, comprehensive
financial planning and advice for everyday Americans. ... more

Other Business Listings
Morgan Stanley Smith Barney

Louisville
KY
American Prosperity Group

Louisville
KY

American Prosperity Group provides services for:
- Individuals & Families
- Professionals & Businesses

* Comprehensive Financial Planning
* Insurance Planning
* Tax Planning
* Estate Tax Reduction
* Retirement Planning
* Investment Pl... more
WealthMD Corporation

Louisville
KY
Equity Resources, LLC

Louisville
KY

Call us today at 1-866-638-5323 to get matched to local customers.

Get More Leads