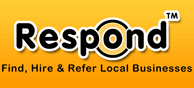 Contractor - Remodeling >> New Port Richey, FL >> DeCillis Construction, Inc.
Share

Tweet

Tweet
Email

Bookmark





DeCillis Construction, Inc.
6040 Saragossa Ave.
New Port Richey, FL 34653
Customers Rated


Residential Remodeling

Business Description
DeCillis Construction has been in business since 1980, serving central Florida since 1995. The President of the company is Pete DeCillis who is a state licensed Certified Residential Contractor. We perform virtually every type of home remodeling or repair work, both large and small, too many items to list. We show up on time, as scheduled, and work cleanly and efficiently until the project is completed to your satisfaction. There are no hidden fees and you will see that their estimates and contracts are very specific so you will know what you are getting for your money before the job starts. For large projects, we set up a payment schedule, detailed on your contract, that allows you to pay in increments as certain phases of the job are completed. Our goal is to make each and every client comfortable with the process. We look forward to hearing from you and adding you to our long list of satisfied customers.

Services:
ROOM ADDITIONS, WOOD OR CONCRETE STRUCTURES
STRUCTURAL REPAIR AND PAINTING
COMPLETE KITCHEN AND BATHROOM DESIGN AND REMODEL
DECKS, PORCHES AND RAILINGS
WINDOW AND DOOR REPLACEMENT
HARDWOOD, LAMINATE AND TILE INSTALLATION
CROWN MOLDING AND TRIM
DRYWALL
G.C. FOR NEW HOME CONSTRUCTION
EXTERIOR SIDING AND STUCCO FINISHES
....AND MUCH MORE....
Business Licensing Information
Type
Florida Certified Residential Contractor
Insurance/Bonding Information
Policy Number
L083000664-6
General Information

Name:
Pete or Debbie DeCillis
Fax:
727-8488018

Request More Information