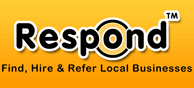 Pet Boarding >> McLean, VA >> Lots Of Love Dog Sitting
Share

Tweet

Tweet
Email

Bookmark





Lots Of Love Dog Sitting
1 Main Street
McLean, VA 22101
Customers Rated


Your loved ones are safe in my loving arms.

Business Description
Now Serving McLean, Virginia and areas. Excellent references. I have been dog sitting since 1988. First with my roommates dogs and my own dogs and then in 1999 as a service to my clients. I have a very flexible schedule so I am usually available for last minute emergencies. Available for Pet Care in McLean. DOGSITTING- ($ rate based on your dog's weight) $45/day-(0-10 lbs), $50/day-(11-20 lbs), $55/day-(21-40 lbs), $65/day-(41-50 lbs), $70/day-(51-70 lbs), $75/day-(71-80 lbs), $80/day-(81-90 lbs), $85/day-(91-100 lbs), $90/day-(over 100 lbs) $45/day - House Sitting $25/visit - Dog Care/Dog Walking, $25/visit - Cat Care, $25/hr - Errands $55 - Airport runs.
General Information



Request More Information