Long Term Care Companies in Baltimore MD
Respond's Directory features Baltimore Insurance Agents committed to providing timely responses and professional services to our members. Review their business profile, FAQs and credentials. Select the Insurance Agent in Baltimore who suits your needs the most. Call the Insurance Agents directly or click on their website link to learn more about their business.
1 – 10 of 10
Premium Business Listings
Prudential

Hunt Valley

MD

... also serves: Baltimore MD

For more information on James Duffy, please visit website by clicking on Prudential above the business address.

LPL Financial

Clarksville

MD

... also serves: Baltimore MD

Michael Balakirsky MBA is the LPL Branch manager, independent Wealth Manager and financial Planner in Columbia, Maryland . Our job is to take anxiety... more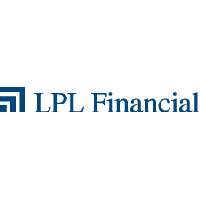 Other Business Listings
Raymond James Financial Services Inc.

Catonsville

MD

... also serves: Baltimore MD

Please Supply
Brown Advisory Securities Llc

Patterson

MD

... also serves: Baltimore MD

Please Supply
Acumen Insurance Group LLC

Cheltenham

MD

... also serves: Baltimore MD
Aflac

Silver Spring

MD

... also serves: Baltimore MD
Jennifer Sokolosky DMD, PA

Clarksville

MD

... also serves: Baltimore MD
George Bailey Insurance Agency

Aldie

VA

... also serves: Baltimore MD
Maryland Health Insurance

Laurel

MD

... also serves: Baltimore MD

We are an Independent Full Service Health and Life Brokerage Firm. -We provide personalized service for individuals and Companies that are seeking... more
A Health Resource Agency

Ellicott City

MD

... also serves: Baltimore MD

Health Resource Agency is a local independent insurance broker focused on Health and related insurance in MAryland. We work with individuals, Self-Employed... more


Browse Our Related Services
Call us today at 1-866-638-5323 to get matched to local customers.

Get More Leads