Long Term Care Companies in Colorado Springs CO
Respond's Directory features Colorado Springs Insurance Agents committed to providing timely responses and professional services to our members. Review their business profile, FAQs and credentials. Select the Insurance Agent in Colorado Springs who suits your needs the most. Call the Insurance Agents directly or click on their website link to learn more about their business.
1 – 5 of 5
Premium Business Listings
Life Certain Wealth Strategies

Greenwood Village

CO

... also serves: Colorado Springs CO

When your life savings are at stake, you need advice you can trust. You need a financial advisor who is objective; someone who is not paid more to sell... more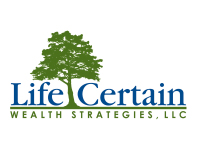 Financial Planning Strategies

Colorado Springs
CO

FOR OVER 30 YEARS our mission at Financial Planning Strategies
is to help you secure every aspect of your financial future and give you peace of mind today in all your invest... more

Other Business Listings
5280tax.Com

Aurora

CO

... also serves: Colorado Springs CO
JP Turner & CO Capital Management LLC

Colorado Springs
CO

JP Turner's services include full-service investment bank, securities trader, and brokerage services, retirement plans, Fixed income investments, as well... more
Genworth Financial

Colorado Springs
CO

I provide planning services and solutions to the high cost of long term care.


Browse Our Related Services
Call us today at 1-866-638-5323 to get matched to local customers.

Get More Leads