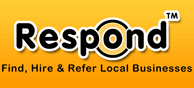 Photography >> Union, NJ >> Joel Simpson Photography
Share

Tweet

Tweet
Email

Bookmark





Joel Simpson Photography
351 Princeton Road
Union, NJ 07083
Customers Rated


Sensitivity + Expertise + Imagination = MAGIC

Business Description
Why We Are Unique:

1.) We take the time to get to know you.

2.) We give you a guarantee: you must be thrilled (not just satisfied) with your pictures, or you don?t pay for them. Please read our clients? testimonials to see why we can offer this guarantee: click on ?Customer Reviews.?

3.) We do maximum 20 weddings a year. More than that, and it would become routine.

4.) Every album we design is unique, and you the client always have final say over it.

5.) With our special enhancements you will look your absolute best?right out of a glamour magazine.

6.) We always take both formal and casual (even goofy) group shots. You choose one or both for your album.

7.) We always manage to get a group picture of everyone at the wedding.

8.) I?m particularly good with people; they warm up to me and eventually see me as part of the fun. This makes for great candids.

9.) We take lots of details, which powerfully capture the emotional charge of your wedding day.

10.) You get your proofs in three formats: CD, website and proofbook.

11.) We take romance pictures of you as a couple that we add special painterly effects to that will warm your heart.

12.) Best of all, we have easy payment plans, making sure you get what you want?which will be much better than you first imagined when you started looking around.
General Information


Request More Information