How Does It Work?



&nbsp&nbsp&nbspFind Qualified Financial Planners/Investment Avisors

&nbsp&nbsp&nbsp Describe your needs below to get matched to local advisors in your area.


IT'S FREE!
We do not charge you to submit requests through our web site.
NO OBLIGATION!
You are not required to hire anyone that responds to your request.
PRIVACY!
We do not resell your information to any third party marketers.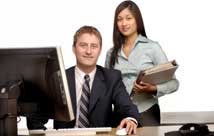 How Does It Work?
3 Easy Steps
Describe your investment goals
Get matched to local advisors
Have qualified advisors call you!
Experienced Advisors
We pre-screens advisors to match your specific investment needs.
Call Us: 1-888-762-7630
Achieve your financial goals. Talk to a consultant today to manage your assets.