How Does It Work?



Describe your needs below to get matched to Businesses in your area.


IT'S FREE!
We do not charge you to submit requests through our web site.
NO OBLIGATION!
You are not required to hire anyone that responds to your request.
PRIVACY!
We do not resell your information to any third party marketers.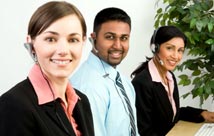 How Does It Work?
Submit Request
Services needed & Timeframe
Location preferences
Other relevant details
Granby Finance Professionals Respond
Get matched with Finance Professionals for your retirement plans and start a 401K or IRA Rollover plan.
Evaluate & Select!
Evaluate & Select the Finance Professional that match your unique needs and get the best 401k retirement plan.