How Does It Work?



Describe your needs below to get matched to VoIP Providers in your area.


IT'S FREE!
We do not charge you to submit requests through our web site.
NO OBLIGATION!
You are not required to hire anyone that responds to your request.
PRIVACY!
We do not resell your information to any third party marketers.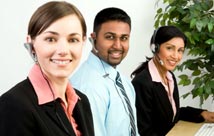 How Does It Work?
Decribe Your VoIP Services Requirments
VoIP Telephones
Call Volume
Features
VoIP Providers Are Matched Based On Your VoIP Requirements
WiserAdvisor, uses its proprietary technology, to select VoIP Providers meeting your requirments.
You Select The Best VoIP Provider For Your Project
No obligation. Simply evaluate and compare the best VoIP Providers