How Does It Work?



Describe your needs below to get matched to Event Disc Jockeys in your area.


IT'S FREE!
We do not charge you to submit requests through our web site.
NO OBLIGATION!
You are not required to hire anyone that responds to your request.
PRIVACY!
We do not resell your information to any third party marketers.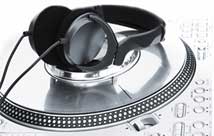 How Does It Work?
Submit Request For Event Disc Jockey
Provide location and date
Select level of service
Specify your budget
Event Disc Jockeys Respond
Only Event Disc Jockeys who exactly match with your requirements respond to your request
Evaluate & Select!
- Get up to 4 quotes from pre-screened Event Disc Jockeys.
- You interview and evaluate each Wedding Disc Jockey individually.
- There is No obligation to hire.