How Does It Work?



Describe your needs below to get matched to Replacement Window Contractors in your area.


IT'S FREE!
We do not charge you to submit requests through our web site.
NO OBLIGATION!
You are not required to hire anyone that responds to your request.
PRIVACY!
We do not resell your information to any third party marketers.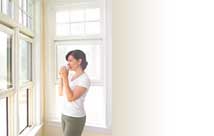 How Does It Work?
Tell Us About Your Project
Desired features
Approximate budget
Timeframe for hiring
Replacement Window Contractors Are Matched To Your Needs
WiserAdvisor, using its proprietary technology, matches your request to qualified Replacement Window Contractors for Window Replacement
You Select The Best
Request quotes, read reviews, and compare pre-screened Replacement Window Contractors for Window Replacement