How Does It Work?



Describe your needs below to get matched to Limousine Companies in your area.


IT'S FREE!
We do not charge you to submit requests through our web site.
NO OBLIGATION!
You are not required to hire anyone that responds to your request.
PRIVACY!
We do not resell your information to any third party marketers.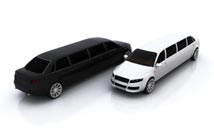 How Does It Work?
Tell Us About Your Event:
Location & Type
Date & Time
Budget & Style
Limousine Companies Are Matched To Your Requirements
WiserAdvisor, using its proprietary technology, pre-screens Limousine Companies who match your requirements.
You Select The Best Local Limousine Companies
Request quotes, read customer reviews, and compare vehicle types.