Firms Offering College Savings Plan in Portland OR
Respond's Directory features Portland Financial Planners committed to providing timely responses and professional services to our members. Review their business profile, FAQs and credentials. Select the College Savings Plan in Portland who suits your needs the most. Call the Financial Planners directly or click on their website link to learn more about their business.
1 – 12 of 12
Premium Business Listings
Cascadia Wealth Management

Portland
OR

My financial planning practice emphasizes a conservative investment management approach utilizing various "Active Money Mangers" and alternative investments.... more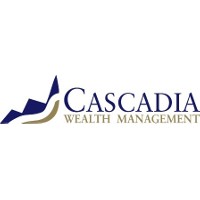 Other Business Listings
Wachovia

Portland
OR

Specialize in Portfolio Mangagement using supply and demand in the market place
UBS Financial Services, Inc.

Portland
OR
Morgan Stanley, Inc.

Portland
OR
Oregon Financial Services Group

Portland
OR
Crown Capital Securities

Portland
OR
Wachovia Securities

Portland
OR
Chinook Capital Management

Portland
OR
Fusion Financial, LLC

Sherwood

OR

... also serves: Portland OR
Merrill Lynch

Portland
OR

Call us today at 1-866-638-5323 to get matched to local customers.

Get More Leads