Annuity Providers in West Palm Beach FL
Respond's Directory features West Palm Beach Annuity Providers committed to providing timely responses and professional services to our members. Review their business profile, FAQs and credentials. Select the Annuity Provider in West Palm Beach who suits your needs the most. Call the Annuity Providers directly or click on their website link to learn more about their business.
1 – 13 of 13
Premium Business Listings
Lincoln Financial Advisors

Boca Raton

FL

... also serves: West Palm Beach FL

Michael and his team at Lincoln Financial Advisors pride themselves on bringing a much higher level of service, knowledge, expertise, and investment access... more
Kalisch Wealth

Boca Raton

FL

... also serves: West Palm Beach FL

KPW's wealth management model encompasses a multidisciplinary approach towards financial planning. Our ideal clients are physicians and affluent families that want to gain contr... more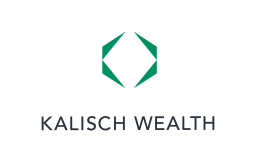 Ascend Wealth Management, LLC.

Sugar Hill

FL

... also serves: West Palm Beach FL

At Ascend Wealth Management we work with individuals and
businesses as they seek to make sound financial decisions. Our
coordinated approach to holistic financial planning is unique for
each individual client.

Identifying your life goals can help you make the f... more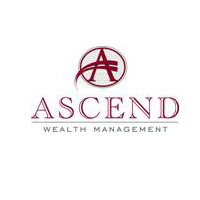 LPL Financial

Hollywood

FL

... also serves: West Palm Beach FL

I am a CERTIFED FINANCIAL PLANNER? professional and my practice covers all aspects of financial planning with a focus on retirement. Your financial goals,... more

Financial Engines Advisors, LLC

Davie

FL

... also serves: West Palm Beach FL

Financial Engines is America's largest investment advisor1.
We help people achieve greater financial clarity by providing
professional investment management, comprehensive
financial planning and advice for everyday Americans. ... more

Financial Engines Advisors, LLC

Miami

FL

... also serves: West Palm Beach FL

Financial Engines is America's largest investment advisor1.
We help people achieve greater financial clarity by providing
professional investment management, comprehensive
financial planning and advice for everyday Americans. ... more

Financial Engines Advisors, LLC

Pinecrest

FL

... also serves: West Palm Beach FL

Financial Engines is America's largest investment advisor1.
We help people achieve greater financial clarity by providing
professional investment management, comprehensive
financial planning and advice for everyday Americans. ... more

Financial Engines Advisors, LLC

Boca Raton

FL

... also serves: West Palm Beach FL

Financial Engines is America's largest investment advisor1.
We help people achieve greater financial clarity by providing
professional investment management, comprehensive
financial planning and advice for everyday Americans. ... more

Other Business Listings
Family First Financial Planning

West Palm Beach
FL
Merrill Lynch

West Palm Beach
FL
Metlife

West Palm Beach
FL
Wachovia Securities

West Palm Beach
FL

I am a full service financial consultant. I provide full plans for pre-retirees, retirees, 529 plans, estate palnning, insurance
Insurance Advocacy Group

Austin

TX

... also serves: West Palm Beach FL

Honest, Trustworthy, representation for Life and Health Insurance customers. We rescue poor performing Life Insurance policies and help people secure the... more

Call us today at 1-866-638-5323 to get matched to local customers.

Get More Leads