Annuity Providers in Washington DC
Respond's Directory features Washington Annuity Providers committed to providing timely responses and professional services to our members. Review their business profile, FAQs and credentials. Select the Annuity Provider in Washington who suits your needs the most. Call the Annuity Providers directly or click on their website link to learn more about their business.
1 – 9 of 9
Premium Business Listings
NTS Bearing-Total Wealth Management.

Annapolis

MD

... also serves: Washington DC

NTS Bearing offers the professional experience and investment knowledge of Mr. Nilos T. Sakellariou, CFM, who for over 20 years has helped high net worth... more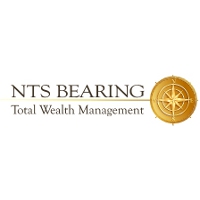 Financial Engines Advisors, LLC

Rockville

MD

... also serves: Washington DC

Financial Engines is America's largest investment advisor1.
We help people achieve greater financial clarity by providing
professional investment management, comprehensive
financial planning and advice for everyday Americans. ... more

Financial Engines Advisors, LLC

Reston

VA

... also serves: Washington DC

Financial Engines is America's largest investment advisor1.
We help people achieve greater financial clarity by providing
professional investment management, comprehensive
financial planning and advice for everyday Americans. ... more

Financial Engines Advisors, LLC

Alexandria

VA

... also serves: Washington DC

Financial Engines is America's largest investment advisor1.
We help people achieve greater financial clarity by providing
professional investment management, comprehensive
financial planning and advice for everyday Americans. ... more

Financial Engines Advisors, LLC

Vienna

VA

... also serves: Washington DC

Financial Engines is America's largest investment advisor1.
We help people achieve greater financial clarity by providing
professional investment management, comprehensive
financial planning and advice for everyday Americans. ... more

Other Business Listings
Campbell Wealth Management

Alexandria

VA

... also serves: Washington DC
Company Company

Bethesda

MD

... also serves: Washington DC
Basil Herzstein, CFP®

Rockville

MD

... also serves: Washington DC

As an Independent CERTIFIED FINANCIAL PLANNER? Professional I provide the highest quality financial advisory service to clients. We build successful relationships... more
A Health Resource Agency

Ellicott City

MD

... also serves: Washington DC

Health Resource Agency is a local independent insurance broker focused on Health and related insurance in MAryland. We work with individuals, Self-Employed... more

Call us today at 1-866-638-5323 to get matched to local customers.

Get More Leads