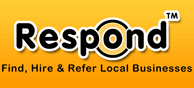 Photography >> Phoenix, AZ >> ACME Photography
Share

Tweet

Tweet
Email

Bookmark





ACME Photography
1720 W Wood DR
Phoenix, AZ 85029
Customers Rated


Photos that don't Suck!

Business Description
Adam is an award winning commercial and wedding portrait photographer based in Phoenix Arizona. He's been listed as a top ten photographer in Arizona by the Arizona PPA 3 years in a row & has won a Kodak Gallery Award for Photographic Excellence as well as a Fujifilm Masterpiece Award. He doesn?t ?snap photos ?? he create them through proper lighting, composition and posing. Anyone can buy a fancy camera however it?s the skill and knowledge of photography that helps create beautiful images. ACME has a commercial division for business as well as a division for custom family and individual portraiture. Contact ACME Photography for corporate photography, high school senior as well as family portraiture. Adam is active in the AZ Professional Photography Association and attends industry events to further his education in photography.
General Information



Request More Information