Retirement Planners in Newark NJ
Respond's Directory features Newark Retirement Planners committed to providing timely responses and professional services to our members. Review their business profile, FAQs and credentials. Select the Retirement Planner in Newark who suits your needs the most. Call the Retirement Planners directly or click on their website link to learn more about their business.
1 – 14 of 14
Premium Business Listings
Bleakley Financial Group

Fairfield

NJ

... also serves: Newark NJ

Bleakley Financial Group offers individuals, families and business owners independent financial planning and wealth management advice in a small team environment. Our advisory model is based on a disciplined financial planning process... more

Palmerston Group Advisors, LLC

Highland Park

NJ

... also serves: Newark NJ

Palmerston Group Advisors, a firm best known for its Margin of
Safety discipline, built its strategy only after carefully
studying the best in the business. Consider:

1. Few fund managers have genuinely market-beating
records of ten or more years. ... more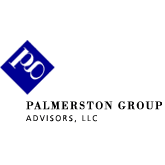 Gary Scheer LLC

Morristown

NJ

... also serves: Newark NJ

Recognized as one of the leading retirement experts in the nation, Gary Scheer has helped thousands of individuals and families in New York, New Jersey,... more
Arbus Capital Management, LLC

New York

NY

... also serves: Newark NJ

Capital Management Overview

Founded in 2008, Arbus Capital Management is a fee-only registered investment advisor providing investment management services and consulting to individuals and inst... more

Stephen Ng Financial Group, LLC

Short Hills

NJ

... also serves: Newark NJ

OUR MISSION
No matter where you are in your financial or retirement planning
journey, our mission statement remains the same: to help you
grow and preserve your wealth by caring more, doing more, and
knowing more.


... more

DC Strategies, Integrated Wealth Mgt.

Eatontown

NJ

... also serves: Newark NJ

Assisting clients in understanding where they are today can be critical in setting attainable financial and personal goals for the future. We are a fee... more

Financial Engines Advisors, LLC

Allentown

PA

... also serves: Newark NJ

Financial Engines is America's largest investment advisor1.
We help people achieve greater financial clarity by providing
professional investment management, comprehensive
financial planning and advice for everyday Americans. ... more

Financial Engines Advisors, LLC

Cherry Hill

NJ

... also serves: Newark NJ

Financial Engines is America's largest investment advisor1.
We help people achieve greater financial clarity by providing
professional investment management, comprehensive
financial planning and advice for everyday Americans. ... more

Financial Engines Advisors, LLC

Plymouth Meeting

PA

... also serves: Newark NJ

Financial Engines is America's largest investment advisor1.
We help people achieve greater financial clarity by providing
professional investment management, comprehensive
financial planning and advice for everyday Americans. ... more

Other Business Listings
American Prosperity Group

Old Bridge

NJ

... also serves: Newark NJ

American Prosperity Group provides services for:
- Individuals & Families
- Professionals & Businesses

* Comprehensive Financial Planning
* Insurance Planning
* Tax Planning
* Estate Tax Reduction
* Retirement Planning
* Investment Pl... more
Millennium bcpbank NA

Newark
NJ
Merrill Lynch

Newark
NJ
Wachovia Securities

Mountainside

NJ

... also serves: Newark NJ
Integra Investment Service, LLC

Rutherford

NJ

... also serves: Newark NJ

Call us today at 1-866-638-5323 to get matched to local customers.

Get More Leads