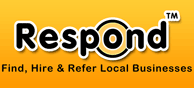 Disc Jockey >> Fairfax, VA >> My DJ Tunes
Share

Tweet

Tweet
Email
Bookmark





My DJ Tunes
25608 Colonists Terrace
Fairfax, VA 20152
Customers Rated

Affordable Professional DJ Services

Business Description
My DJ Tunes, The Northern Virginia & Washington DC metro areas most experienced, professional & fun Deejay company. My DJ Tunes provides DJ & Karaoke services to thousands of weddings, teen events, holiday parties, birthdays, reunions, school dances, receptions, private parties, corporate events, community events and more.

We pride ourselves on being personable, flexible and fun.

Our DJs will provide you with personal planning, unique, amazing and unforgettable tailor-made DJ entertainment for your event. We focus on and provide the type of music that our customers like played and when they want it played. We also offer to emcee (MC) and make all necessary announcements.


Whatever you are looking for your event, we're ready to help make it a perfect one.

•We're FUN, flexible, entertaining and just the thing to make your event an unforgettable experience.
•We're a GREAT value,
•We have a VAST music selection and provide the best in customer service! Not only that, but when you book an event with us, you get an experienced DJ with a music background!
•All of our DJs are matched for your event.
•We have the easiest process for booking an event.


My DJ Tunes is well known and popular for one main reason. We focus on the event and understand that every event is "ONE OF A KIND". We cater to that event with our vast experience and play the type of music that fits the crowd, people, and genre.
General Information



Request More Information