Long Term Care Companies in Kansas City KS
Respond's Directory features Kansas City Insurance Agents committed to providing timely responses and professional services to our members. Review their business profile, FAQs and credentials. Select the Insurance Agent in Kansas City who suits your needs the most. Call the Insurance Agents directly or click on their website link to learn more about their business.
1 – 8 of 8
Premium Business Listings
Walla Street Wealth Management, Inc.

Leawood

KS

... also serves: Kansas City KS

We are an independent advisory team providing comprehensive fee-based wealth management services in Kansas City with a focus on portfolio management, retirement... more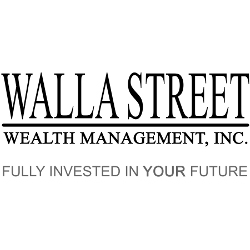 Capital Advisors and Transamerica Financial Advisors, Inc.

Shawnee Mission

KS

... also serves: Kansas City KS

Having your financial house in order is one of the best gifts you can give your loved ones, and selecting a financial advisor is the first step. At Capital... more
Other Business Listings
Edward Jones

Topeka

KS

... also serves: Kansas City KS
Company

Lenexa

KS

... also serves: Kansas City KS

Please Provide
New York Life

Shawnee Mission

KS

... also serves: Kansas City KS

lkj sdfj as;l fjaldkj sd oit lakdj al;kjz ksjsd oawiej sdlkj f
Business Midwest Assurance

Leawood

KS

... also serves: Kansas City KS

My company is owned by the Grant Family, who created and ran BMA in Kansas City since the early 1900s We are a Full-Service Financial Institution that... more
AIM Financial

Wichita

KS

... also serves: Kansas City KS

fjkfh fksfkf kf f fkfk fkfjakfujkf fkjfkjf fkfjfj fkff fkjf fkjfjfkfkja


Browse Our Related Services
Call us today at 1-866-638-5323 to get matched to local customers.

Get More Leads