Financial Planners in Saint Louis MO
Get Matched to a Financial Planner
---
Respond's Directory features Saint Louis Financial Planners committed to providing timely responses and professional services to our members. Review their business profile, FAQs and credentials. Select the Financial Planning Service in Saint Louis who suits your needs the most. Call the Financial Planners directly or click on their website link to learn more about their business.
1 – 10 of 10
Premium Business Listings
Oppenheimer & Company

Clayton

MO

... also serves: Saint Louis MO

Oppenheimer & Co. Inc. ("Oppenheimer") is a leading investment bank and full-service investment firm that provides financial services and advice to high... more
Cutter & Company, Inc.

Ballwin

MO

... also serves: Saint Louis MO

Providing Resources That Offer Investors the Freedom of Financial Security

Located in Ballwin, Missouri, just 15 miles west of St. Louis, Cutter & Company provides prof... more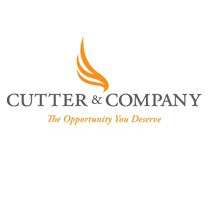 Severin Investments, LLC

St. Louis

MO

... also serves: Saint Louis MO

Severin Investments LLC is an independent, privately-owned money management firm serving affluent individuals in North America. The firm prides itself on its unparallel... more

The Retirement Planning Group

Chesterfield

MO

... also serves: Saint Louis MO

Our goal is to help you achieve your retirement dreams. Our financial advisor in St, Louis
area are dedicated to ensuring you receive the time and atten... more

Financial Engines Advisors, LLC

St. Louis

MO

... also serves: Saint Louis MO

Financial Engines is America's largest investment advisor1.
We help people achieve greater financial clarity by providing
professional investment management, comprehensive
financial planning and advice for everyday Americans. ... more

Financial Engines Advisors, LLC

Shiloh

IL

... also serves: Saint Louis MO

Financial Engines is America's largest investment advisor1.
We help people achieve greater financial clarity by providing
professional investment management, comprehensive
financial planning and advice for everyday Americans. ... more

Financial Engines Advisors, LLC

Chesterfield

MO

... also serves: Saint Louis MO

Financial Engines is America's largest investment advisor1.
We help people achieve greater financial clarity by providing
professional investment management, comprehensive
financial planning and advice for everyday Americans. ... more

Other Business Listings
Company Company

Florissant

MO

... also serves: Saint Louis MO
Company Company

Webster Groves

MO

... also serves: Saint Louis MO
CFIC Home Mortgage

Saint Peters

MO

... also serves: Saint Louis MO

We are the 2nd largest broker of mortgages in the United States with offices in all 50 states. We provide mortgages for people whether they are needing... more

Call us today at 1-866-638-5323 to get matched to local customers.

Get More Leads