Firms Offering College Savings Plan in Pittsburgh PA
Respond's Directory features Pittsburgh Financial Planners committed to providing timely responses and professional services to our members. Review their business profile, FAQs and credentials. Select the College Savings Plan in Pittsburgh who suits your needs the most. Call the Financial Planners directly or click on their website link to learn more about their business.
1 – 4 of 4
Premium Business Listings
Summit Wealth Advisors

Pittsburgh
PA

At Summit Wealth Advisors, we offer our clients a balanced financial planning approach. We believe that by setting goals, using resources efficiently,... more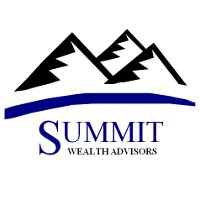 Merrill Lynch, Inc.

Pittsburgh
PA

Patrick has built his practice working with individuals and businesses to define and ultimately achieve their financial goals. Patrick's ultimate responsibility... more
Other Business Listings
New York Life

Pittsburgh
PA

The key to achieving long-term objectives is planning. Your goal may be to fund your children's college education, protect your family during your working... more
WeimerFinancial.COM

Butler

PA

... also serves: Pittsburgh PA

Financial Planning,IRA,College Planning, Retirement Planning,Call for appointment or just log on.

Call us today at 1-866-638-5323 to get matched to local customers.

Get More Leads